6:45am, Day #112
It's almost closing day. The recent blast of high-pressure shows no signs of retreat, signaling the inevitable; another ski season come and gone. After 110+ days on snow, I feel it in every part of my body.
It's one of the best times to be on the mountain
Still the morning starts early. So early it feels like night. The low glow of the laptop flickers in the dark as I check weather stations and wind speeds, snow stakes and water content; the coffee maker gurgling in the background. I stretch, eat breakfast, pack a lunch. Pour my coffee, black.
This is the routine, the morning ritual. Unless it happens to snow – then, well then I start earlier.
"FOR THE NEXT 10 HOURS MY FEET WILL BE COCOONED IN THESE PLASTIC SHELLS"
At 7a.m., the morning meeting begins. Reports from the grooming and lift maintenance teams, sign and rope-line projects, and any updates from the lead forecaster bring everyone up to speed on mountain conditions. I'm aching to get back out into the cold morning air by the time we get our assignments.

...these are the days you keep coming back for.
On avalanche control mornings, the mountain is a clean slate. The bleached, windswept peaks blasted with a fresh coat of snow, the trees caked in white. Riding up the chairlift some mornings it's so cold it almost hurts to breathe. But it's beautiful. Save for the creak and hum of the bullwheels spinning, the mountain is utterly silent and there's not a track in sight. Every perfectly gladed run, every secret locals slot, every under-the-chairlift "Hollywood" shot – every surface buffed impossibly smooth. Remarkably white.

There's always an uncontrollable urge to reach out, drag the tip of your pole, and watch the snow move weightlessly around it. To leave your mark. And it's everywhere you look. A blank canvas. An endless playground. Year after year, season after season, these are the days you keep coming back for.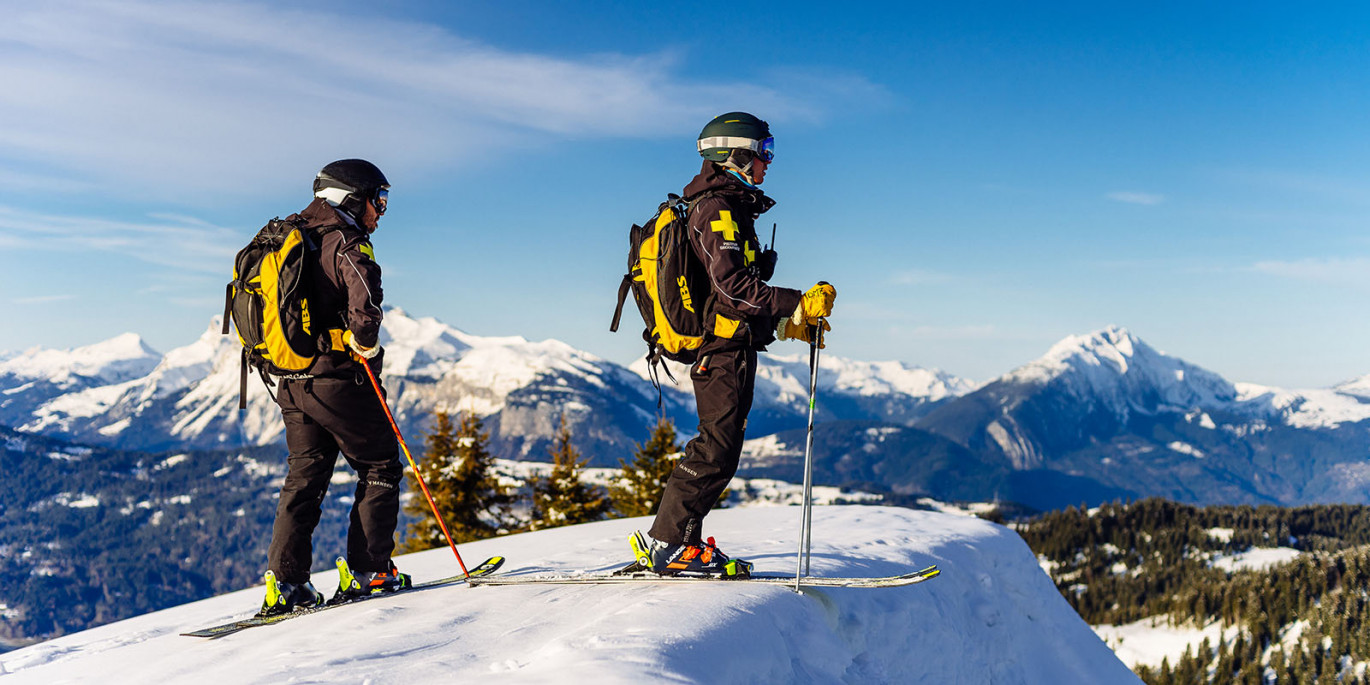 Of course, that's not the average day. In the mountains, there really is no "average day". There's no ritual or routine amongst the natural elements. No controlling the crowds once they've pushed off and dropped-in. We rely on our training, our teammates, and our equipment to support us throughout each day's challenges. After this, we can only be ready to react.